About Us

Mohan Jacob, M.D., P.A.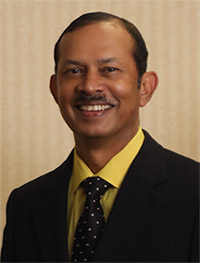 Dr. Jacob has been an active cardiologist from 1983 to present at Memorial Hermann Northeast and Kingwood Medical Center. He is a fellow of the American College of Cardiology (FACC) and also a fellow of the American College of Chest Physicians (FCCP). He is a member of the American Heart Association, American Medical Association, Harris County Medical Society and the Texas Medical Society.
EDUCATION:
Medical School:
Armed Forces Medical College in Pune, India. Graduated March 1976.
Internal Medical Residency:
Wyckoff Heights Hospital (affiliate of Down State Medical Center) from 1978 - 1980.
Fellowship in Cardiology:
University of Louisville in Louisville, Kentucky from July 1981 - June 1983.
Specialty Training:
Nuclear Cardiology & Active Nuclear Cardiology License
Honors
Chief Delegate for the Medical House Staff (1978)
President House Staff Association (1979)
Chief Medical Resident (1980)
Chief of Cardiology at Kingwood Medical Center (1992-1993, 1999-2000)
Chief of Staff for Kingwood Medical Center (1994)
Chief of Medical Staff for Memorial Hermann Northeast Medical Center (1991,2004)
Chief of Cardiology of Memorial Hermann Northeast Medical Center for more than 20+ years (until 2013)